People always say that August is a slow month for real estate, but I really beg to differ. In fact, if you look at the numbers, August is looking very much the same as March, April, May, June and July. One of the main metrics I look at the measure market strength is the median number of days from list to contract, which held strong at 33 for the past six months straight.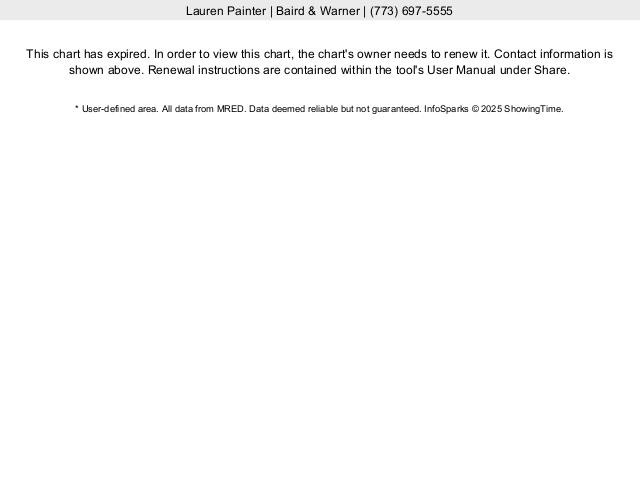 Some neighborhoods are outperforming the market in a big way. On a personal note, I've seen well-priced properties go under contract in 24 hours after listing in these areas. It's real. The top three hottest neighborhoods in Chicago currently are (drumroll please), Ukrainian Village, Near West Side and Logan Square.

Ukrainian Village is a tiny neighborhood west of Goose Island between Western and Damen (East/West) and Division and Chicago (North/South). In a recent In the Hood home tour, Ukrainian Village residents Dina and Mike touted the area's unique mix of people and gorgeous old churches. They moved to the area in search of space and value. The current median sales price for a Ukrainian Village condo is $440,000.

Near West Side is primarily made up of the West Loop to the north and University Village to the south. With properties going under contract in two weeks, the West Loop is also seeing near historic low inventory at only 2.5 months. And it's really no surprise. Our recent features in University Village and West Loop (here and here), were some of the most enthusiastic and passionate yet. Erin and Matt in University Village love University Village's green spaces, and our couples in the West Loop raved about living within walking distance of some of the city's best restaurants. The current median sales price for a Near West Side condo is $325,000.
Logan Square is a large neighborhood west of Western Ave, south of Diversey and and north of the 606 Trail. The Trail in fact may be a large contributor to the neighborhood's growth. First-time home buyer Carli chose Logan Square because she loved the area's mix of residential and commercial areas and the proximity to Humboldt Park. Lexi and Jeff moved in because they were looking for a neighborhood-y feel, safety and proximity to "everything." The current median sales price for a Logan Square condo is $325,000.
If you're looking to buy or sell in any of these neighborhoods, I'd love to help!